On a cold Fall evening in 2003, Blake Foard, Dan Fletcher and Eddie Golub sat around a table at the infamous Salt Lake Coffee Break. The subject of discussion? A new Salt Lake Hardcore band. Coming from Aftermath of a Trainwreck, Cherem and Tamerlane respectively, the trio sought to break from the more metallic sound of their other outfits and create something more aligned with the late 80s sounds of Slapshot and Judge. One or two practices later, the project dissolved.
Some months after that, Dan got a call from Blake. "Hey Dan," Blake said, "I'm doing a show for Integrity... you want to get that band back together and open?" Integrity being one of Dan's favorite bands he agreed, then proceeded to slamdance around his apartment air guitaring the opening riff to "Micha."
The two enlisted Jake of Aftermath of a Trainwreck and Trevor of Cherem on guitar and bass and dragged Skerv down from Ogden to play drums. The plan: to play fast, traditional, old school hardcore in Salt Lake City. This was a crazy idea to say the least considering it had been years since a Salt Lake band had attempted to write a song without a breakdown.
Another chance meeting at the Coffee Break would provide the band with its ridiculous name. Various members of the Salt Lake hardcore scene sat around a ring of couches. One of those in attendance, a guy named Andrew, struck up a conversation with a neighboring group of girls.
"Have you ladies seen the movie, Skeiff d'Bargg," asked Andrew.
"No, what's that?"
"You haven't seen Skeiff d'Bargg? Starring Terrance Jeffreyson and Honyierpo Fishpound?"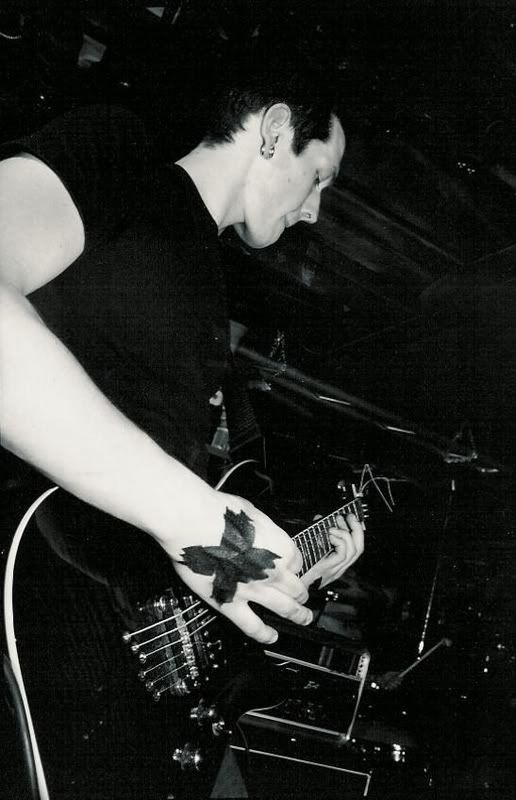 "Umm, no, what's it about?"
"Well, it's about a gang of Japanese bikers that go back in time..."
A few days before the Integrity show, the band was without a name. "Let's call it Skeiff d'Bargg," Blake said to Dan. "Okay." And the dumbest name in the history of Salt Lake hardcore was set in stone.
The show went off without a hitch.
Well, except that the band didn't know any of their songs except covers of Sick of it All's "Clobberin' Time" and Judge's "New York Crew" and kids mainly stood around confused over the lack of breakdowns. Oh, and when the band distributed the iron-on merchandise they made in the minutes before the show, Tyler of Aftermath got a purple, XXL turtleneck with kick me screened on the back. The set went better for Skeiff than it did for Tyler.
But Skeiff was born!
Rob Mini-Marts was brought in on drums shortly after and became an integral part of the band--by this I mean, the only part with the motivation to book recording time, make merch, write song and lyrics, etc. etc. Bassists included at one time or another "Kick Me" Tyler, Byron of Creation and Little E.
The band unofficially released a number of demos, most notably 2005's
Jean Claude Van Demo,
and recorded nearly 30 songs that would become
This Is All We Know:
The Skeiff d' Bargg Discography
--limited to something like 60 or 70. (There would have been more copies but Blake, Jake and Dan decided to spend more time laminating garbage than making sleeves at Kinkos before the show.)
Anthems like "Drug Free for Christ's Sakes" and "Fuck the Cops" won the hearts of many, but continued to leave them motionless and confused by the lack of breakdowns.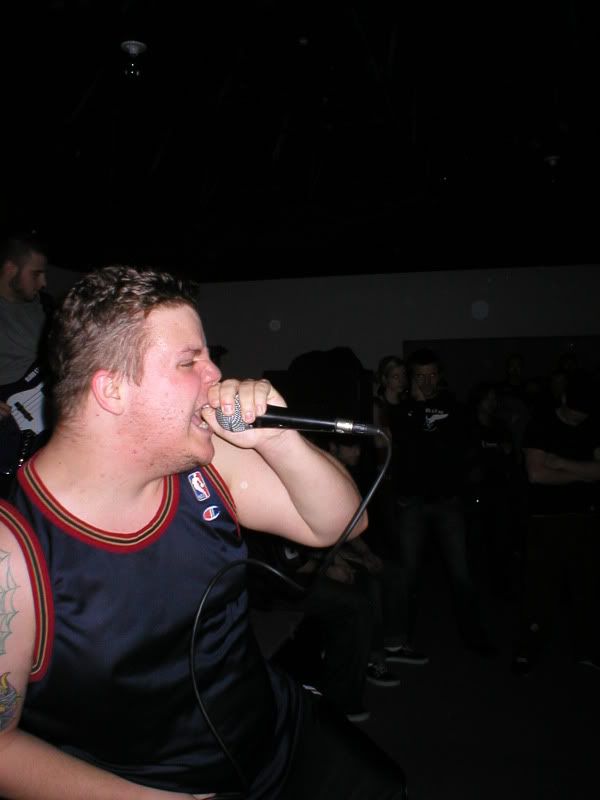 Skeiff provided a soundtrack for many infamous Salt Lake Hardcore shows including the DRI riot in the DV8 Basement, the one at Albee Square where the homeless guy died in the street and the New Year's Eve show where the kid went into a seizure.
Perhaps the highlight of the band's career came when they convinced studio genius and hardcore veteran Andy Patterson to record vocals on a cover of the Cro-Mags' "Hard Times." The track was hidden at the end of one of the band's many demos.
Constant line-up changes brought Skeiff to a halt in 2005. Blake continued to play with Aftermath of a Trainwreck and went on to form
Cool Your Jets
,
Gloves Off
and
Dismantled
. Dan continued on with
Cherem
before doing time with First Blood, Gloves Off and
City to City
. Jake vanished. Robbie played with
Shutout
, Asthma Attack and worked on his solo project, the Vanilla Gorilla, before moving to Seattle where he plays in the band
Media Mind
.
Skeiff's music can be found at their
MySpace page
.